Hi my name is Kathia and I have this little blog called
Pink Little Cake
I love to bake desserts, cakes and cookies and one of my passions is cake decorating. I started blogging as a way to share with others some of my creations as well to interact and learn from the blog community.
I am so happy to be here and thank you so much to Kelly
for the invitation to guest post.
Ribbon Roses are so easy to make and they look great as a cupcake toppers or to decorate any cake.
Every Easter we go to one of my friend's house, my usually to go dessert to bring is Carrot cake. This year I wanted to add a little splash of color to the cake and added some ribbon roses which are way too easy to make and they always end up looking like you spent hours making them.

To make ribbon roses you will need:
-Fondant in the color of your choice for the roses
-Green fondant for the leaves
-Small rolling pin to roll the fondant
-Small leave cutter
-Brush ( to attach leaves to roses)
-Pizza cutter or exacto knife
To make the ribbon roses:
-Roll the colored fondant with the rolling pin and cut a few stripes, you can make them the same size or different sizes, it doesn't really matter.
-Fold each piece over
-Take one end of the folded stripe and fold down to form a center, and continue rolling until you get the size that you want.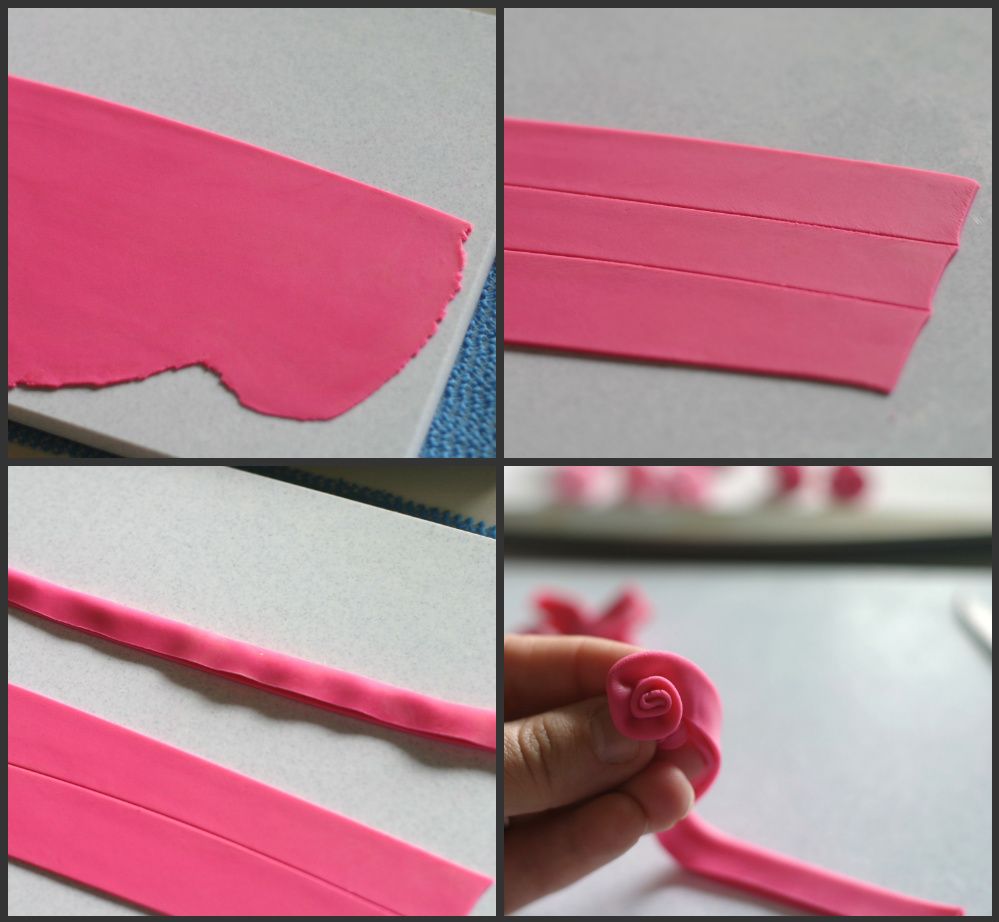 I do not like to roll the roses too tight, I like mine in the softer side.
-When you have reached the size you want, bring the end down, pinch it and cut it.
-Then leave the roses to dry or use them right away.
To make the leaves:
-Roll the green fondant and using a small leave cutter cut all the leaves that you are going to need.
-Using a small veining tool add leaf details.
Attach the leaves to the roses with a dab of water and arrange in cake.
Have a great week and I hope you find this tutorial useful, if you want to learn a little more about cake decorating feel free to stop over
my
blog
any time!