The other day I shared that I opened up an
Etsy Shop
. I'm still super excited.
Don't be surprised If I post a ton of etsy tutorials and ideas :) xoxo
I am working on my packaging...
I ordered this cute mini Business Card Stamp from
Paper Sushi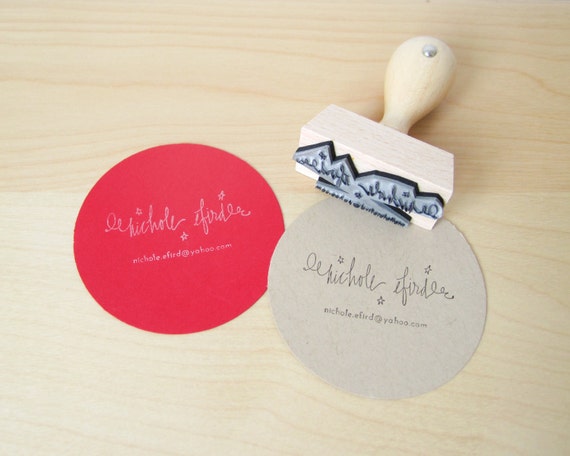 I can not wait to get this in and create my business cards!
Also, I found this super cute tutorial on fabric tape. How cute would it be to wrap up a necklace in a Kraft paper bag and tape it closed with this! So going to give it a go.
Fabric Tape Tutorial
here